Founding Team
Darren Bounds
CEO & Co-Founder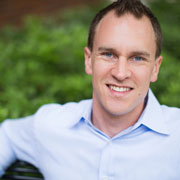 As someone having the lifelong autoimmune disease, ulcerative colitis, Darren was inspired to co-found Trusted Therapies to give fellow patients access to expert doctors so that patients can get detailed, accurate information about their diseases and the therapies available.
A 10-year career in the pharmaceutical industry enabled him to work with world-renowned doctors on educational programs for other doctors. It was at these programs on Crohn's and ulcerative colitis that Darren saw the wealth of information that they had access to. He wished his fellow patients could also have the privilege of tapping into the minds of the experts.
His wish came true when he partnered with Dr. Brian Bressler and left his career in the pharmaceutical industry to start Trusted Therapies.
Darren studied molecular biology and biochemistry at Simon Fraser University.
Dr. Brian Bressler
Chief Medical Officer & Co-Founder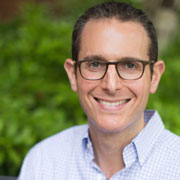 Dr. Bressler is a caring doctor that has risen to the rank of international expert on Inflammatory Bowel Disease (IBD). Following advanced training at Harvard Medical School, he has been very active in both inflammatory bowel disease research and in educating and treating his patients. He is also kept busy by speaking at educational programs for fellow gastroenterologists and by speaking at patient education events.
He is passionate about Trusted Therapies because it will enable expert doctors to share their knowledge with a much larger audience of patients with IBD.
Dr. Bressler is the Director of the Advanced IBD training program at the University of British Columbia. He is also a member of the GI Research Institute in Vancouver, one of the most active gastroenterology research centres in North America.
Team of Experts
Dr. Yvette Leung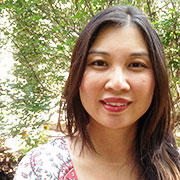 Dr. Yvette Leung completed her Gastroenterology Fellowship at the University of Calgary and an Advanced IBD Fellowship at the University of Chicago prior to becoming faculty as an Assistant Clinical Professor at the University of Calgary.
She was inspired to focus her clinical and research work in the area of IBD and pregnancy as she found early on in her practice that there were a lot of misconceptions and gaps in research in this important area.
She is dedicated to educating patients and other physicians on pregnancy and IBD. She is a member of the University of Calgary IBD Group one of the largest IBD centers in the world. She is co-chair of the Maternofetal Outcomes and Research Canadian Registry – IBD (MORe CaRe).
Dr. Greg Rosenfeld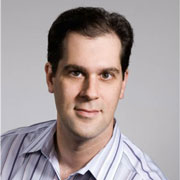 Dr. Greg Rosenfeld completed his undergraduate training in Science and Medicine at the University of British Columbia in 1992. He began his career in Medicine as a family physician and Clinical Assistant Professor in the department of Family Practice at UBC. He returned to Internal Medicine Residency and Gastroenterology Fellowship in 2008 at UBC and completed an Advanced Fellowship in Inflammatory Bowel Disease at St. Paul's hospital in June of 2014.
He has joined the Pacific Gastroenterology Associates group at St. Paul's Hospital with a clinical practice focus in IBD. He is currently enrolled in the MHSc Program in Clinical Epidemiology at UBC. His research interests are in diagnostic techniques for IBD.
Dr. Nancy Fu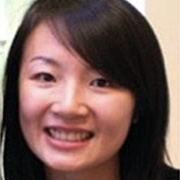 Dr. Nancy Fu recently completed Advanced Inflammatory Bowel Disease (IBD) fellowship at Cedars-Sinai Medical Center in 2014.
After undergraduate study in pharmaceutical sciences, she entered medicine and finished her GI fellowship in 2013 at the University of British Columbia.
Her specific interests are IBD adolescent transition, and infections in IBD patients.
Currently in her last year of Master in Health Sciences (Clinical Epidemiology), she plans to use tools she learned to continue advocating for IBD patients through clinical practice and research.
Ashley Charlebois, RD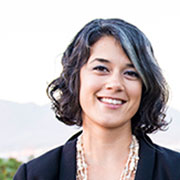 Ashley is a Registered Dietitian who specializes in gastrointestinal health. She completed her B.Sc. in Dietetics at McGill University, and later completed an M.Sc. in Experimental Medicine (Exercise Physiology and Nutrition) at the University of British Columbia.
Ashley has ample experience developing nutrition plans for patients with various digestive health disorders – aiding patients minimize symptoms, meet energy and nutrient requirements, and achieve their health-related goals.
She currently works at an interdisciplinary health clinic where she devotes a lot of her attention to patients with IBD, whether that be through individual diet consultations, group programs combining nutrition & exercise, or nutrition workshops.
She works closely with gastroenterologists around Vancouver, both with research and patient care. Ashley's passion for helping individuals with digestive health disorders stems from her own background with Irritable Bowel Syndrome (IBS) and successfully managing it through dietary modifications & an active lifestyle. If you would like to contact Ashley, you can email her at a.charleb [at] gmail.com or visit her website at www.ashleyrd.com
Editorial Independence
Trusted Therapies has full control over the content on the site. We are very grateful to have received sponsorship from the following companies, who did so with the understanding that they have no influence on the content we create for the site.